The Art of Collaboration
Jan 23rd, 2020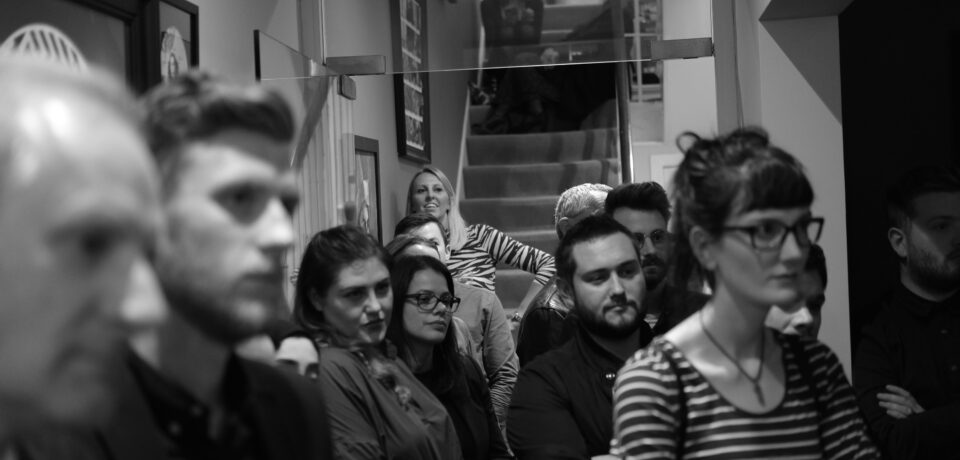 In November 2019 we took part in the Artistry House's first homegrown event. Themed around the Art of Collaboration and aimed at the creative community, we were joined by a sell-out crowd ready to talk, debate and discuss how we can do bigger and better things when we work together.
Collaboration is right up our street. As a small creative studio we work with a vast network of suppliers, partners and trusted allies. The better we know each other and the better we share our perspectives, the better the results.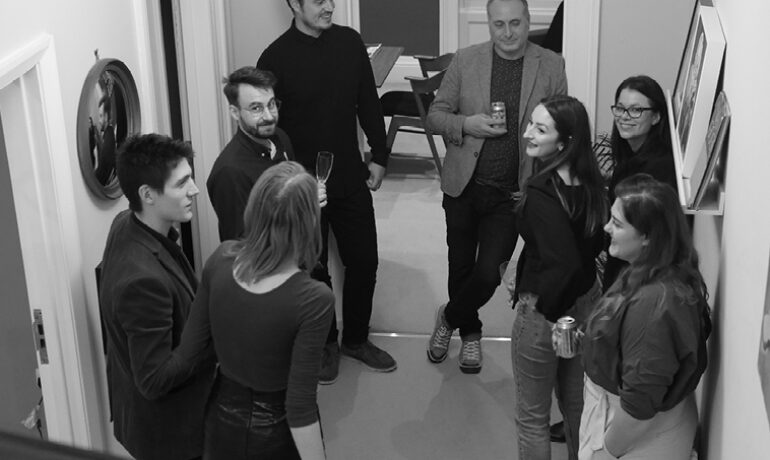 The idea behind the event was to break out of the stuffy networking mould to create something much more organic - building real networks within our creative community. With the house open for exploration we invited people into the studio to chat about our latest film and brand projects. Meanwhile downstairs Andy hosted the first of the Artistry House's Fireside Talks season with his own unique meander through the origins of collaborative working, from communism to Trump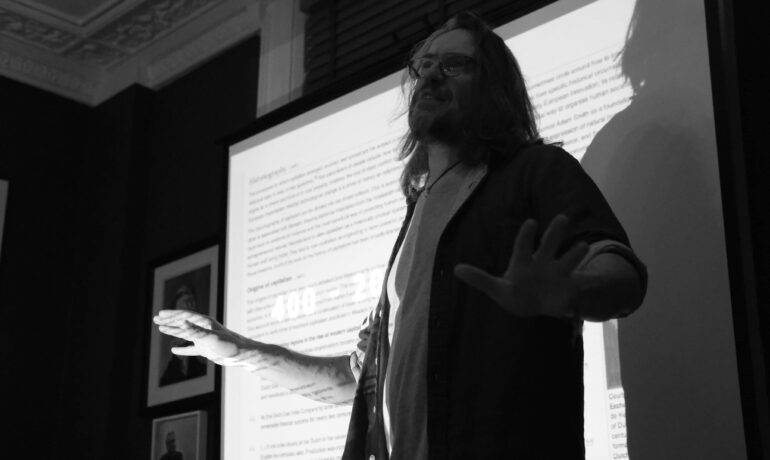 The event also featured a roundtable debate hosted by Ed Matthews-Gentle from Creative Lancashire which featured a broad group of creative practitioners including Alex O'Toole - Producer, Jamie Holman - Artist, David Flanagan - Illustrator, Denise Pearson - Maker, Jak Spedding - Photographer & Videographer, Jonathan Ball - Designer and Catarina King - Business Owner & Collaborator. Thank you to everyone who took part.
We think the best work comes when people come together – when different fields and crafts, insights and abilities mingle and meld. That's why we created the Artistry House: to provide a base for collaborators and a space for creativity.
Upstairs we had live art from the talented Chris 'The Cunning Craftsman' and Lynsey and Rose from the Artistry House interiors team shared the latest on our collaborative brand and interior projects in the studio, from Hy Hotel - a 5-star apart hotel in Lytham St Annes - to Rise - Preston's hottest brunch spot.
A full house that's for sure. Be sure to make it to the next one, you'll not regret it.