The Vision
Dec 23rd, 2021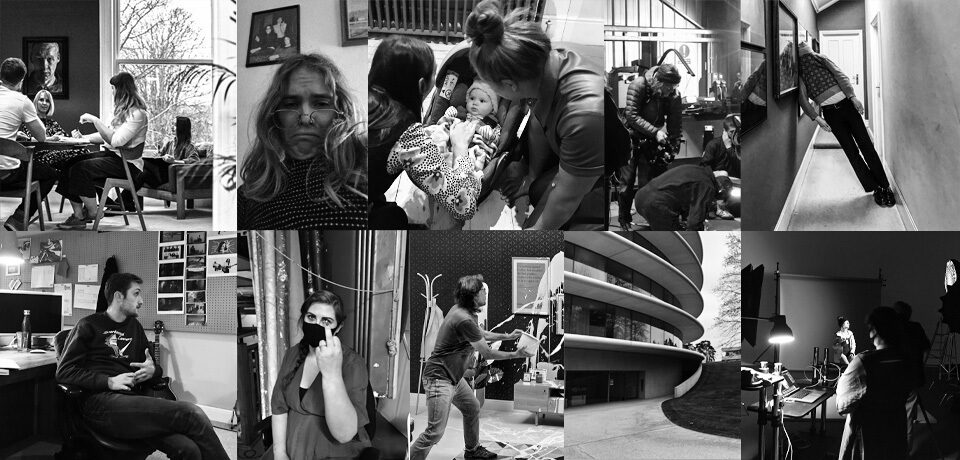 I normally write a few words this time of year to round things up, but this year I'm struggling for words. I know it's been another year that has had many challenges for so many people. We've also had our own ups and downs in the studio.
However, throughout all the challenges, we brought on board a handful of new clients, three new team members joined us, a new baby arrived and Tom got new glasses! But I think most importantly, we all have a new outlook that we shall be heading into 2022 with. The landscape I feel has changed and possibly a new vision needed.
So, I thought I'd bring you this poem by the wonderful Simon Armitage that seems ever more poignant.
The Vision by Simon Armitage.
The future was a beautiful place, once.
Remember the full-blown balsa-wood town
on public display in the Civic Hall.
The ring-bound sketches, artists' impressions,

blueprints of smoked glass and tubular steel,
board-game suburbs, modes of transportation
like fairground rides or executive toys.
Cities like dreams, cantilevered by light.

And people like us at the bottle-bank
next to the cycle-path, or dog-walking
over tended strips of fuzzy-felt grass,
or model drivers, motoring home in
electric cars, or after the late show -
strolling the boulevard. They were the plans,
all underwritten in the neat left-hand
of architects – a true, legible script.

I pulled that future out of the north wind
at the landfill site, stamped with today's date,
riding the air with other such futures,
all unlived in and now fully extinct.