Wash rises to the top of Northern Dough Co brief
Aug 21st, 2019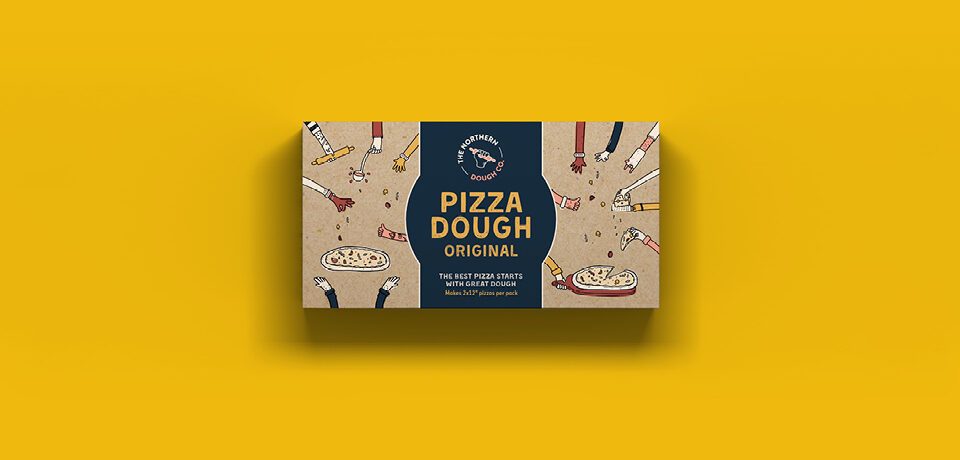 We are really excited to announce that our latest branding project here at Wash Studio with the lovely people at The Northern Dough Co is now live.
Launched by husband and wife team, the lovely Amy and Chris Cheadle in 2011, The Northern Dough Co manufactures a range of pizza doughs available from Sainsbury's, Waitrose, Ocado, Booths and Whole Foods Markets.
They were looking for a brand refresh to give their premium pizza dough more stand-out appeal in the supermarket frozen aisle. Championing natural ingredients and the fun of getting together to make and share great food, our concept brought in a bold, new logo as well as fun illustrative assets which celebrate hands-on baking.
From brand story to architecture and copy tone, we started by repositioning the Northern Dough Co more confidently in the current marketplace. Working with some really talented local illustrators we focused on 'great food, made together' using playful hands to bring the baking process to life. Rolling out across packaging, a shiny new website, social media launch campaign and advertising specs this project spans film, photography and animation.
A fantastic brand from fellow Prestonians with a great outlook, the Northern Dough Co has got an awesome backstory of a successful company coming from humble beginnings with huge passion for providing a great product and we really enjoyed bringing their story to life.