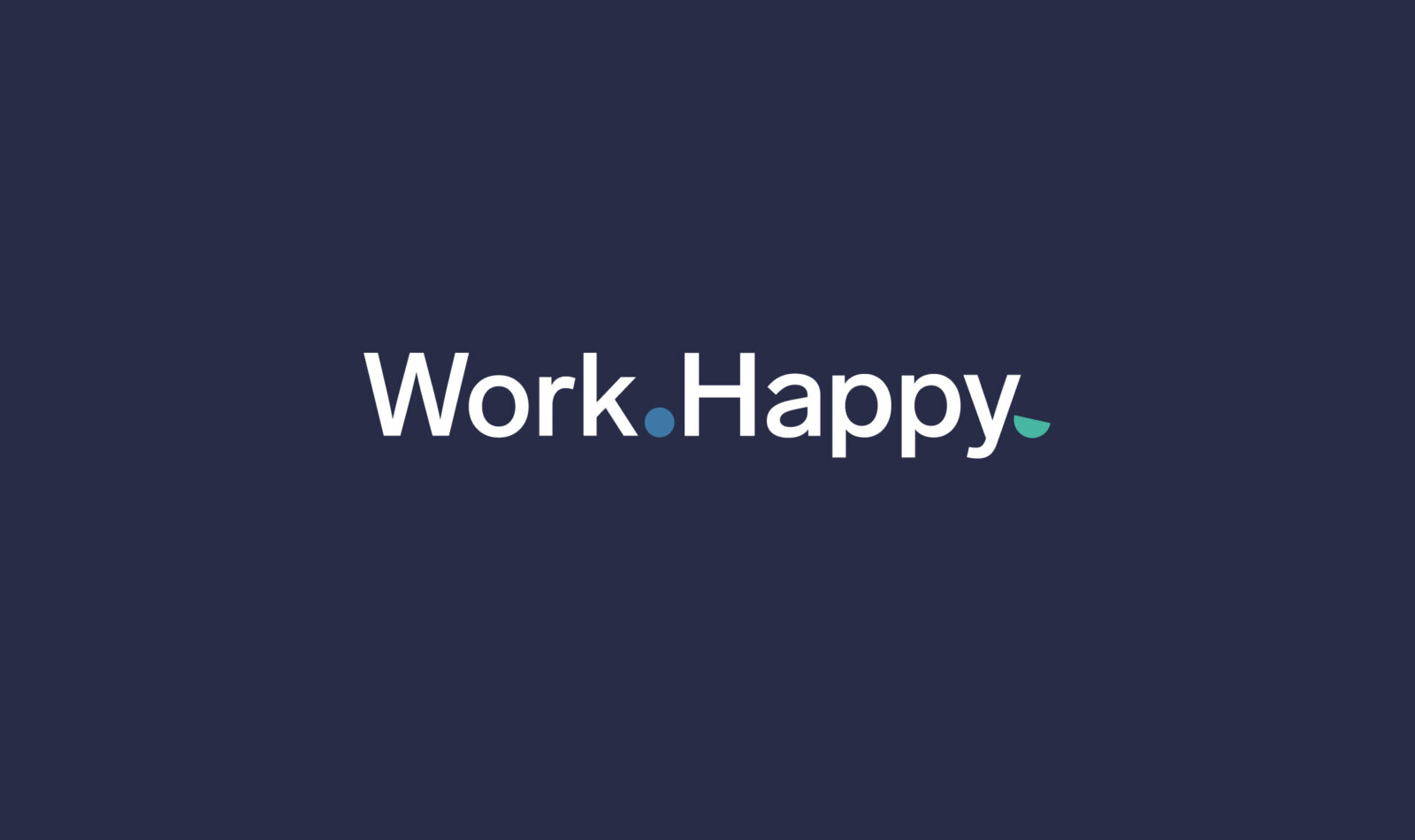 Brand Repositioning.
WorkHappy.
Work is such a huge part of all of our lives that it's no wonder our professional life is so bound up with our emotional wellbeing. Happy people do better at work, and doing well at work helps make us happy.

Work-Happy were looking for a brand refresh that would give their workplace wellness app real stand out in the online marketplace, supporting their mission to empower people to make positive changes for their own happiness at work and home.
Delivery
Taking the smile from their existing logo we reworked the basic shape to create a playful and colourful illustration mechanic which could work flexibly across different assets. Brought to life with fun animations and rolling out across web, print and social this feel-good brand puts the fun back into work.
Services
+ Brand Creation + Brand Voice + Graphic Animation
+ Print + Web Design + App Interface Design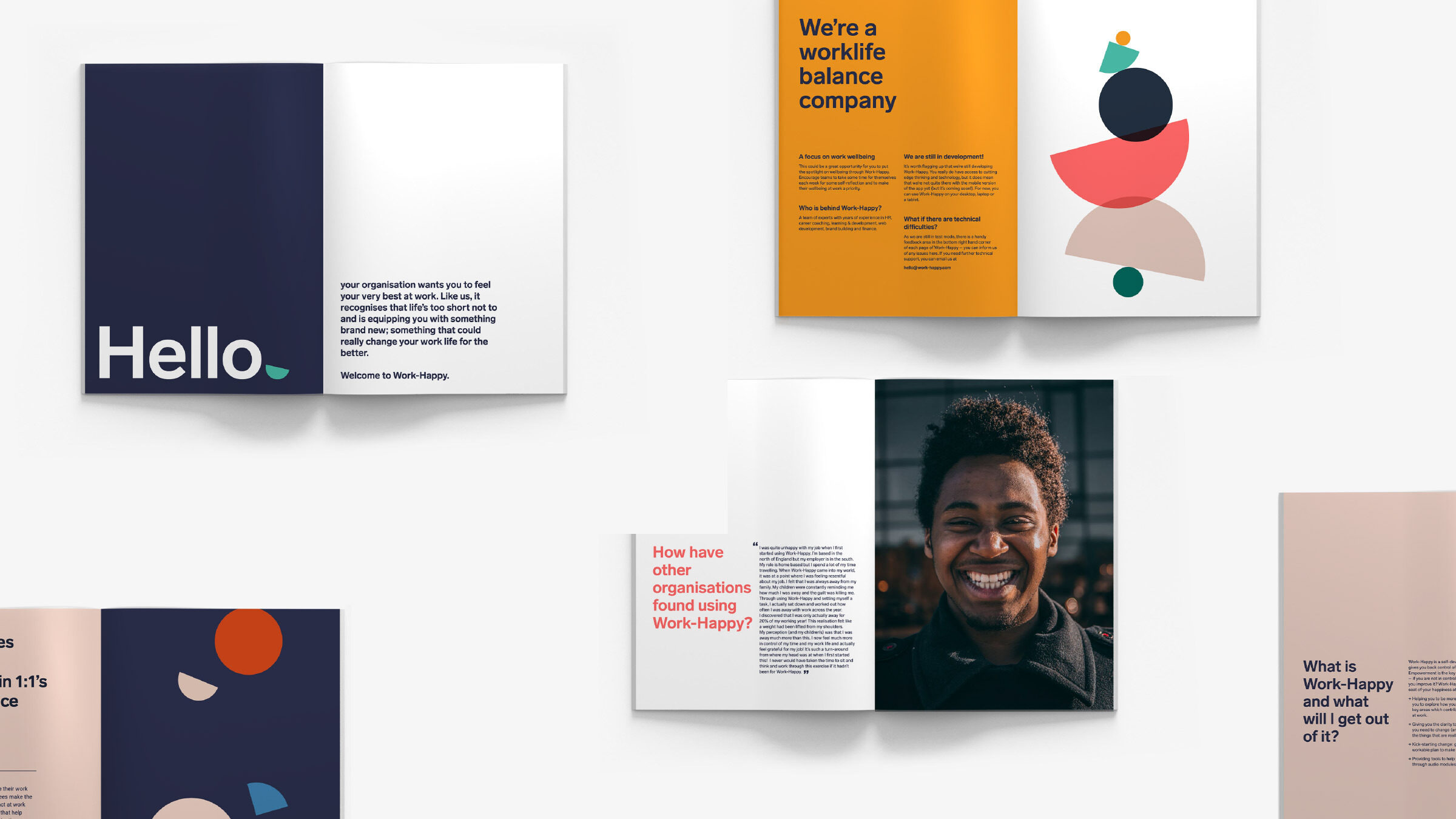 With Thanks.
Our Extended Team.